Forest
Forest is an interactive mixed reality installation placing the visitor using Oculus headset into a digital representation of a czech forest. The virtual and real space are interconnected via fragment of what is left, creating slightly disturbing experience of outer body presence, watching yourself wandering in a digitally preserved ecosystem. Is this the future of the nature?
The installation by Andrej Boleslavský and David Sivý is an excerpt of concept Laboratory of Silence, which focused on idea of artificial nature and dystopic vision of nature protection possibilities, created for Czech pavilion at Expo 2015 Milano in co-operation with Full Capacity ltd and architectonics studio R/FRM..
The installation consists of white space with tree painted white, kinect sensor creating real-time representation of the user, Oculus virtual reality head-set, speakers and a PC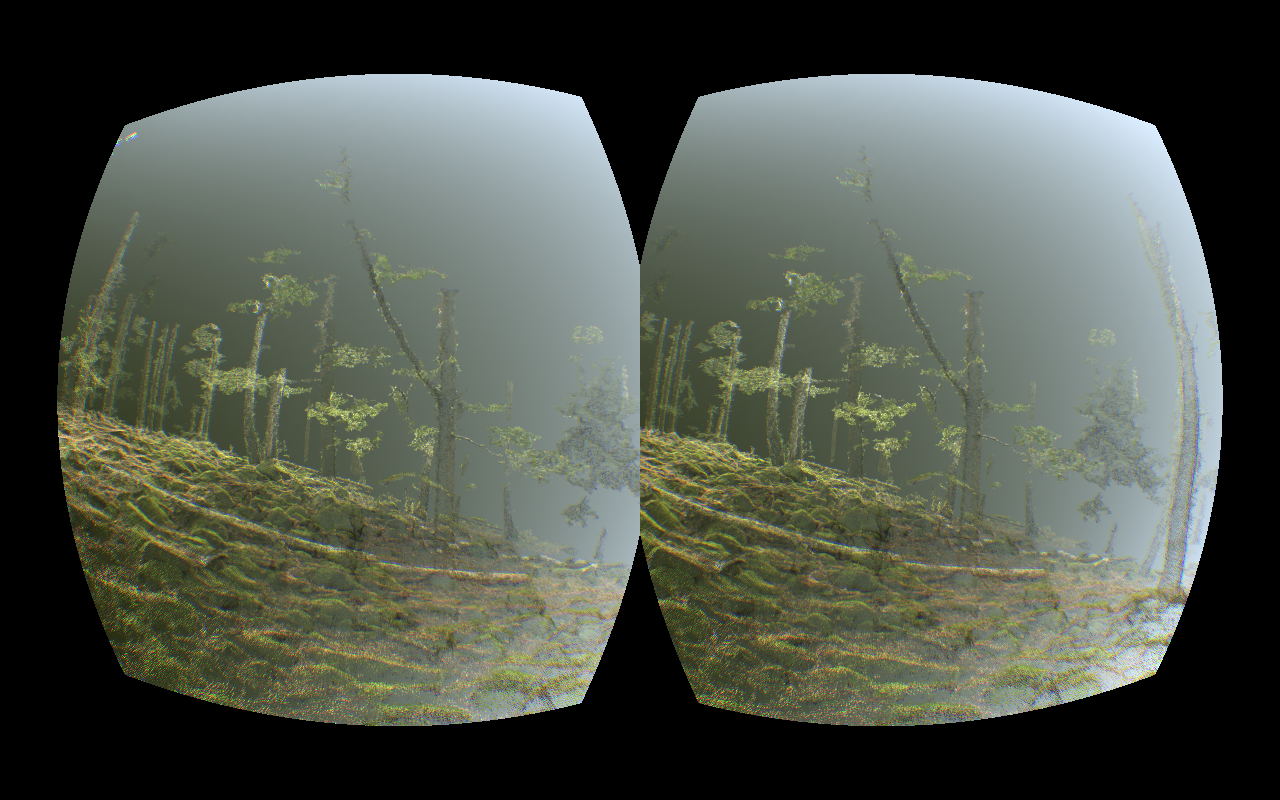 3D scan of a tree that is pres- ent both physically in the installation space and in virtual space as well creates the con- nection between reality and simulation.